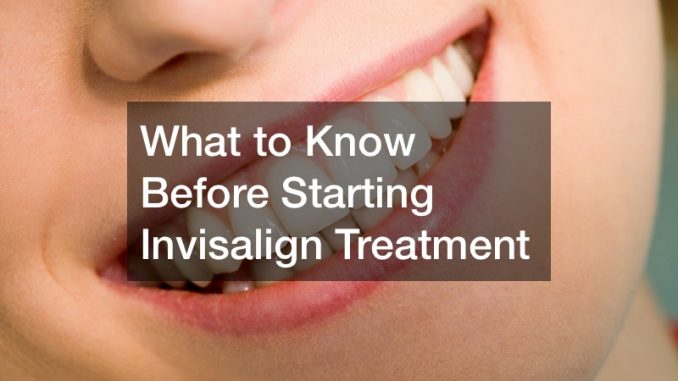 Invisalign treatment is a great option for individuals who want a straighter and healthier smile. Invisalign offers similar benefits to braces without the metal brackets and wiring sitting on your teeth. This video explains what people need to know before starting Invisalign treatment.
The first thing to know is that Invisalign is much less painful than traditional braces. Patients will likely feel pressure in certain parts of their mouth as the Invisalign aligners straighten their teeth, but it's much less severe than traditional braces. The most pronounced pressure will be felt when the aligners are changed over the course of the treatment.
The aligners should be worn 18-22 hours every day for two weeks. After two weeks, your orthodontist will create a new set of aligners and swap them out with the used set. Be sure to take the Invisalign out when you are eating because chewing and biting may damage them. Clean the aligners every day. Brush them gently with a toothbrush or soak them in water with a cleaning solution.
Your Invisalign aligners may be fitted with attachments. The small dimples help with more involved changes like rotations for your teeth. For more information, check out the video in the link above.