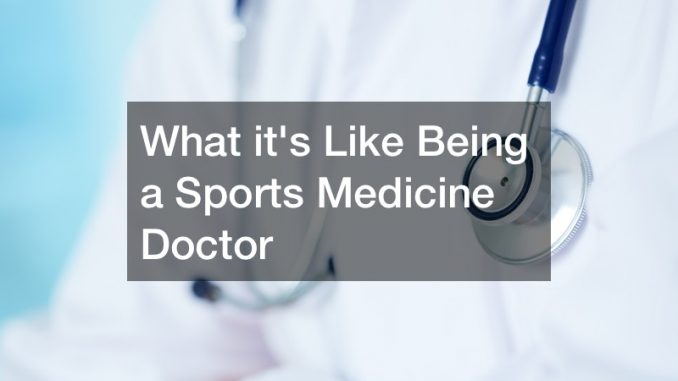 When you think of a sports medicine doctor you may picture a physician who works with top athletes and sits on the sidelines during sports games. However, most sports medicine physicians may not get close to a field of play. This video explains the reality of sports medicine.
Sports medicine doctors are non-surgical musculoskeletal physicians. They handle all of the same injuries as an orthopedic surgeon, without the surgical skills. Sports medicine physicians are also better at treating the patient holistically.
The age of patients ranges from young to old. Older patients generally deal with arthritis and other degenerative conditions and they need to find ways around them to be active. Younger patients often deal with muscle strains, fractures, concussions, and other trauma injuries that need healing and rehabilitation before they return to play.
In the clinical environment, they will see many new patients with different injuries. The turnover is high as they usually deal with patients who are suffering from an acute injury, not a chronic disease. However, arthritis is a chronic condition they will also treat.
Some physicians are team doctors for high school athletes, but they also need clinical office hours. For more information, check out the video above.