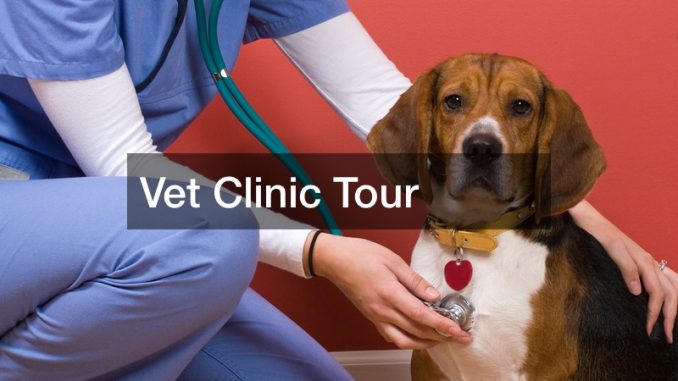 In this video, a vet gives a tour of her veterinarian hospital. Watch more an inside look into where pets get their medical care.
Right when you walk in, there is a desk with a receptionist to greet you.
When you come in for an appointment, you check in with them. They also have several retail products like collars and toys available for purchase as well. After you get checked in, you will bring your pet into the examination room where a exam assistant will get everything ready until it is time for the vet to come in. They also have an in clinic pharmacy where there are tons of medications for your pets, either for wellness or illness. The specific veterinarian hospital used to be a bank so what used to be a vault is now an X-ray room. The thick walls that were meant for the vault work perfectly to prevent the spread of radiation.
They have a specific area in the clinic for pet dental care. There is a digital dental x-ray machine that is similar to what is used on humans. They also have in hospital blood machines that are used to provide answers about pet illnesses. They also have microscope sections to analyze things on a microscopic level.
Each veterinarian hospital is different, but they all serve the same function; to help your pets stay healthy.
.