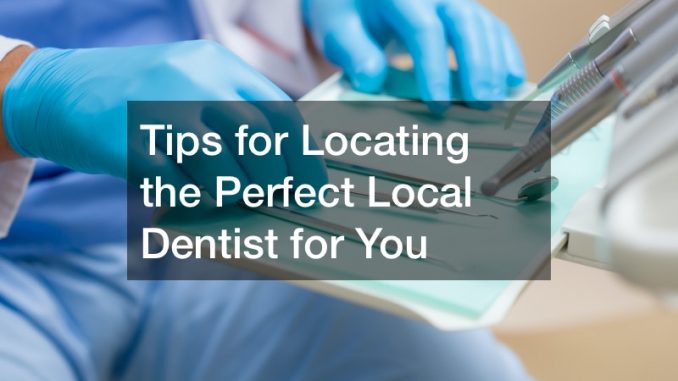 The best time for finding a dentist is before a dental emergency happens. You need to see a dentist about every six months to keep your teeth looking and feeling good. Dentist Peter Boulden gives tips on how to choose the best dentist.
Ask your trusted friends and family to recommend a good local dentist. Also, ask your doctor, pharmacist, or health insurance provider.
You can also use the Find-A-Dentist tool on the website of the American Dental Association. Whenever you get a name, check on the Internet for reviews.
Go to the office of any prospective candidate. Is the office easy to drive to? Is there good parking? If you or a loved one needs to use a wheelchair, is the office wheelchair accessible? Remember, you may have to get to this office one day when you are in great pain.
When you go inside the office, check to see that it's clean and not cluttered. Ask the office staff about the dentist's credentials and continuing education. Ask about their sanitation procedures. Also, ask about payment options as well as general prices for common procedures like a routine check-up, root canal, and fillings.