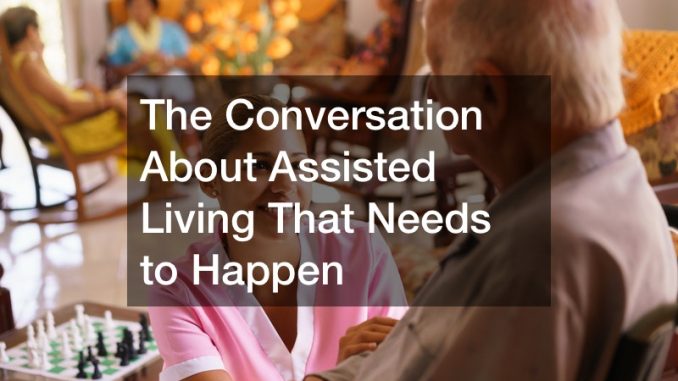 Updated 05/09/2022
Nobody knows your loved one as well as you do. Determining if they require assistance beyond what you can offer is a hard decision. Assisted living communities are a viable choice for those searching for care for the elderly. According to different studies, 7 out of 10 Americans above 65 years of age will require long-term care. Assisted living communities are ideal for seniors who appreciate their autonomy but require assistance with everyday tasks.
Moving into a senior living community might be daunting or stressful. It may include sorting through decades of household goods, leaving a family home, and closing a chapter. It also marks the beginning of an incredible new journey filled with fresh opportunities and adventures every day. Listed below are the advantages of assisted living support:
Individuals' experiences, distinct health requirements, and personal preferences are prioritized in senior residence homes
Hands-on assistance with everyday activities
Security and safety
Access to different social activities
24/7 access to healthcare facilities
They frequently feature a home-like setting
More leisure time
Meals in assisted living facilities are created with senior health and nutrition in mind.
Peace of mind
Learn more facts about assisted living facilities, whether to make the switch, what to expect during a nursing home stay, and how relocating to a senior living community may benefit your health and well-being.
As the baby boomer generation increasingly ages, the United States is faced with one of the largest elderly populations that it has ever seen to date. As these individuals age, themselves and their families need to begin having the important conversation of long term care.
Discussing long term care can often be both stressful and painful for all parties involved. For an individual who has been living independently all of their life, it can be hard to admit when it'st time think about senior living facilities. However, with open, honest dialogue and a healthy amount of research, finding retirement housing will be far less stressful.

What is a long term care facility?
While many might be familiar with the term 'nursing home', the correct name for these facilities are now called long term care facilities. Within these facilities, individuals over the age of 65 may enter assisted or independent living situations that effectively allow them the best of both worlds. While seniors can achieve largely independent lifestyles, they have the option of seven day a week, round the clock care from skilled nurses and practitioners.
Who else uses assisted living facilities?
Contrary to popular belief, these assisted living facilities are not just for the elderly. Rather, they are made available to anyone who is in need to 24 hour care, such as the terminally ill, chronically ill, or the injured.

What are the living arrangements like?
When it comes to assisted living care, it is important to remember that no two facilities are the same. Some facilities offer apartments or homes for residents to live in, and others have rooms on premises, similar to traditional nursing homes. It's important to discuss you or your loved ones needs and see which facility works for you?

But the media has so many negative things to say about assisted living!
While the media may portray these facilities as negative, they are a vital aspect of providing the aging population with the long term care they need.