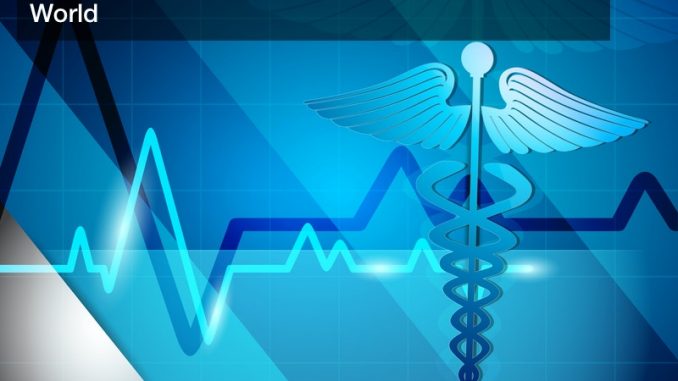 This video captures the devastating flooding that has affected more than 1 million people in South Sudan this year. In Fangak County, the rising floodwaters have engulfed people's homes and even washed many away since July. The land is completely filled
MSF Project Coordinator Dorothy I. Esonwune reports in the video that there are people who are not even aware yet that their homes have been completely washed away. This is because so many residents are currently displaced and have no way to get home.
The people of South Sudan are in need. As Esonwune reports, "They don't have masks, blankets or mosquito nets. And they don't have shelter." But the vast Sudd wetland has provided refuge for many who fled conflict in other areas of South Sudan. The life-threatening flooding has now caused them to lose everything. A local resident, Nyabuok Lony Ruott, was interviewed in the video and revealed that the flood waters reached places they that had not reached last year, and all of the crops are under water. This has devastated the land and the people in many ways.
Doctors Without Borders has responded to this natural disaster and set up medical care in the Old Fangak Hospital building. They are maintaining medical services throughout the flooding and serving all of the flood-affected communities in South Sudan. Flooding makes it difficult and sometimes nearly impossible for patients to reach care. Currently, boats are functioning as ambulances to help transport those in need of medical care. There is no other way to the hospital with all of the water surrounding these communities.
Many items have been donated to over 3,000 displaced residents, including, blankets, plastic sheeting, and other essential items. Doctors Without Borders is committed to alleviate the suffering of the people affected by the flooding. It is their mission to protect life and health, and to restore respect for human beings. These are the founding principles that allow the organization to respond quickly to emergencies. Doctors Without Borders is able to deliver emergency and life-saving care to places and people that other organizations can't or won't. This organization helps those who do not have access to medical services, health insurance companies, etc. All human life is precious and a priority.
Find out more about the current relief efforts in South Sudan and how you can be a part of the cause at www.doctorswithoutborders.org.