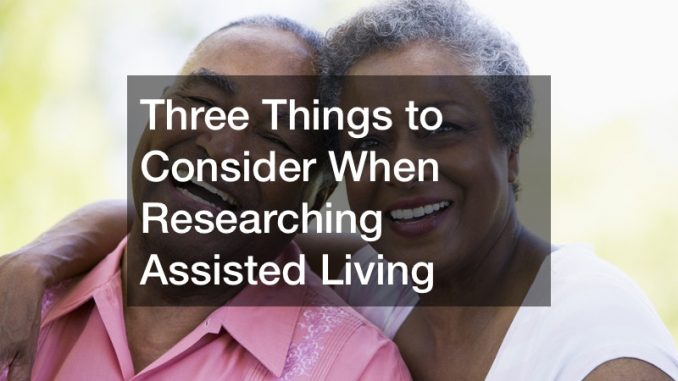 Do you have questions about how to secure assisted living nursing facility services for a loved one who needs some help with their day-to-day care? One of the best ways to learn what your options are for assisted living facilities as well as what they can do to help your loved one is to call some of them and speak to the managers directly.
Calling different elder care centers can give you a clearer picture of what options are available and can also help you uncover vital assisted living resources and assistance. Each assisted living senior care center and program offers unique and varied services, so you will need to do your research to make sure the one you choose is right for your loved one's personal needs.
If you are in search of assisted living support and related amenities, it is important that you do your research and find the one that is just right for your unique situation and needs. Not all care centers and facilities are the same so don't go with the first place you can find. You and your loved one deserve the best care and treatment possible!
When you're considering assisted living communities for either yourself or your loved one, knowing what to look for can take a great deal from your shoulders. Assistance living and retirement housing can take many different forms, and it is important to find the right fit. The best choice for assisted living communities are just that: communities, that offer healthy and social activities and interaction.

If you don't know what to look for, consider these three areas:

1. Health Care.

Assisted living communities and nursing homes are primarily intended to care for the elderly. Finding licensed and well credited senior living facilities is the first step. The type of home you search for depends on the condition of the patient. Independent and mobile seniors will thrive in assisted living communities that provide more agency in the lives of the residents, whereas seniors suffering from dementia or Alzheimer's will require more advanced care. The different facilities are not necessarily interchangeable, and finding the right fit is going to make the difference between a good experience and a horrible one. Always make sure to research the type and quality of the care provided by the home.

2. Activities.

Games, prayer groups, animal therapy, and more; activities provided by assisted living communities will make drastic changes in the lives of the residents. One of the chief fears for potential residents is the feeling of isolation and boredom, that senior homes are just there to get them out of the way. It's important for residents to feel as active and happy as they would in their own homes. These communities exist to care for patients, and provide them with the quality of life they deserve.


3. Cost.

Considering the cost of nursing and assisted living homes can be both stressful and emotionally draining. The best choice may not be within your price range, and as devastating as that might be, you might need to look at several options you consider to be less fitting. Still, pricing can be mediated in several ways. If certain conditions are met, Medicare might pay for some of the costs. Furthermore, look at several different types of facilities. Nursing homes often cost more than assisted living facilities: though offering less in the form of activities and social programs, nursing homes accept more patients and are therefore higher in price. In many cases assisted living will be the better option.

No matter the situation, know that assisted living professionals want the best for you and your loved ones. Finding the right home can be stressful and emotional, but making the right choice will pay off. Helpful links.