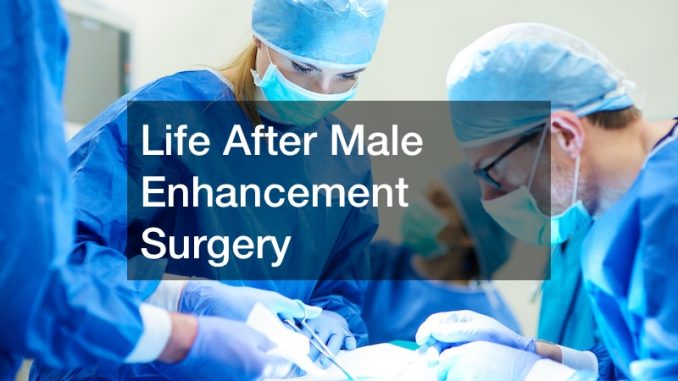 As shown in the video, life after male enhancement surgery comes with complexities, such as a recovery period of up to six to seven weeks. Length of hospital stay depends on the variety of anesthesia used, with local allowing same-day discharge. Each stage of recovery comes with its own guidelines to promote proper recovery.
One to two weeks. Maintain hygiene around the incision area
Prevent lumps from forming by applying petroleum jelly
Clean with a sponge or soft cloth
Apply ice or cold packs as instructed
Walking has its advantages during this process. Do not shower for two days post-surgery
Avoid swimming and driving for four weeks
Five to six weeks. Avoid sexual activity before six weeks are up
Resist masturbating for at least six weeks post-op
Do not exert yourself physically
Long-term Recovery
The penis should maintain an upward posture for four weeks post-surgery. Full benefits from the procedure may take up to six months to fully manifest.
One should report for a follow-up 10 days to a fortnight post-male enhancement surgery.
Possible Complications
Clotting of blood
Physical damage to nerves
Pulmonary embolism
Infection
Labored/hard breathing or chest discomfort
Accumulation of fluid beneath the skin of the organ
Avoid physical, sexual, and any activity involving soaking in water for extended periods.
.