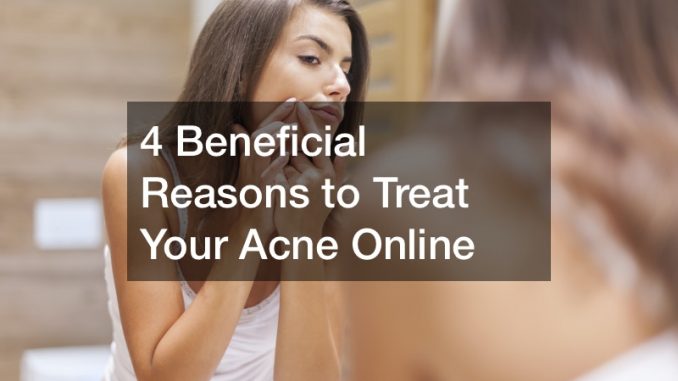 Updated: 1/26/2022
Acne can be a frustrating condition to have if you don't understand where it came from. Unfortunately, many people suffer from acne at some point in their life. These are three of the most common reasons individuals suffer from the condition:
Hormonal Changes
It is very common for males and females to experience acne during puberty and acne bad skin during other times when hormonal levels change. The treatment for hormonal acne may involve dietary changes or medication if it becomes severe.
Oily Skin
You could also have an issue with acne because you have naturally oily skin. In that case, there are most likely products that can help you to eliminate oily skin. Using these products frequently will lessen the instances of oily skin you experience and can eventually eliminate your acne.
Allergies and Irritations
You may notice acne everywhere if you are allergic to something and you come into contact with that item. Do not panic, however. You can get help with your acne by visiting a reputable aesthetician. You can find one by contacting your insurance company and then asking for an acne doctor's name. They'll point you in the way of a professional who can help you to resolve the acne issue.
If you're living with acne, you're definitely not alone. In fact, statistics show that 60 million people throughout the United States are currently living with acne. It's understandable to feel that this condition is having an impact on your life. Statistics show that 96% of people living with this skin condition reported experiencing feelings of depression related to having acne. That being said, you don't have to let acne take control of your life. Many people are realizing the benefits of seeking out acne treatment online. With that in mind, here are four benefits of virtual acne programs.
No Wasting Time in the Waiting Room

Many who are in need of medical care dread waiting room times. Therefore, it makes sense to want to avoid these situations. Considering that, seeking out acne treatment online ensures you never have to worry about another awkward waiting room experience. In many cases, all you'll need to receive acne treatment online is a stable internet connection. Certain facilities might want to arrange to speak with you either through Skype or by phone.
Perfect for Those Unable to Visit a Clinic

Statistics gathered from spring 2017 found that 34.77 million people had visited a dermatologist within the past 12 months. That being said, not everyone is able to have access to a nearby skin treatment facility. In addition, certain facilities simply have prices that are far too expensive. Considering that, acne treatment online allows you to receive the treatment you need without having to find a clinic in your area.
Receiving Treatment for Your Acne

The most important aspect of receiving acne treatment online is having this condition treated. Many patients have had success with completing an online acne treatment program. This process usually begins with a consultation. During this consultation, skin care professionals can find out more about you. This information is used to begin creating a specialized care program suited to your goals. In turn, you can begin treatment options to explore what is helping you to achieve the most success.
Using Technology to Track Your Progress

It's understandable to feel frustrated by trying various acne treatment methods without receiving any success. If you want to avoid wasting time and money on methods that never work, enter into an online acne treatment program. Many of these programs utilize features to record and track your progress. Therefore, this enables you to quickly learn which treatment methods work well and which one do not.
In conclusion, there are several advantages to seeking out acne treatment online. For many, online treatment has enabled them to finally live a life without worrying about acne. Taking part in online acne treatment means never having to spend time in another waiting room. Instead, you're receiving professional acne treatment online from the privacy of your own home. If you're interested in entering one of these programs, consider scheduling a consultation at your earliest convenience.